To understand all this, we have to go back to 2013.
Since 2014, the World Bank has dedicated $1 billion to draw and map Africa's mining. The geological maps of the African continent are almost blank. The World Bank supposedly wants to help Africa complete them, but we know why they are doing it. It provides the means: 200 million dollars per year for five years, for an area equivalent to Europe, the United States, China and India combined! World Bank geologists and specialists are in Mali, Niger, Ivory Coast, Cameroon, Gabon, DRC, Chad, Rwanda, Sudan, Zimbabwe, Kenya, Burkina Faso, Guinea, Burundi etc…
To give you an idea of ​​the many discoveries in Africa, in northern Mali, the largest freshwater deposit with a capacity that can guarantee the planet's water demand for 200 years has been discovered. Not to mention gold and such. For those who do not know yet, the war of tomorrow will be the war of water and only northern Mali will be able to supply all the countries of the world with its large groundwater table which it has under its feet. We know what is happening in northern Mali today…to take control of it. In short…
Let's go back to our words and tones: The country of Paul BIYA.
Since last year, Cameroon has been on the point of entering the very closed circle of countries with RARE EARTH EARTHs with the discovery of more than 300 different minerals identified, the result of a long search financed by the World Bank. Researchers from the WORLD BANK and Cameroonians have revealed only 300 species with immense deposits. But in reality this number will have to triple when they explore the other regions of the country. It is following this that they will be able to establish the identity card of the basement of the country of Paul BIYA.
What are rare earths?
The rare earths form a group of metals with similar properties including scandium, yttrium and 15 lanthanides such as neodymium and samarium. They are considered strategic materials. China holds a virtual monopoly on the exploitation of the world's reserves of rare earths.
The countries with rare earths are: China, the USA, Russia, Brazil, Burundi, (You understand why Burundi is destabilized and President Nkuruziza treated as a dictator who kills his people) Malaysia and soon Cameroon ( also unsettled)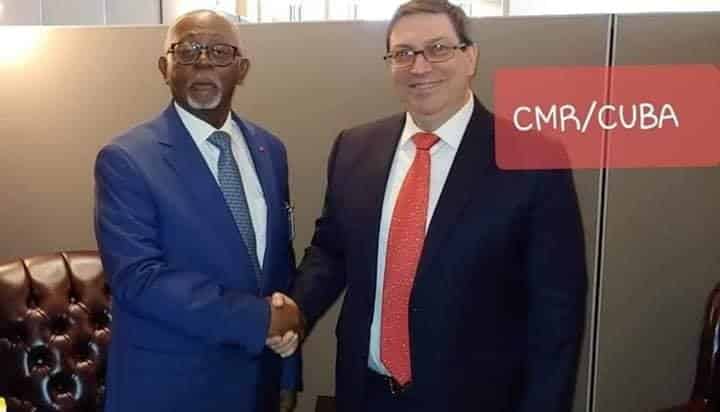 You will see that the only destabilized countries in this very closed circle are only the least armed countries. weak countries. (Burundi and Cameroon)
An incredible thing is that of all these countries that have rare earths, the case of Cameroon is very special and scary. Fear that risks triggering a big CLASH between powers.
Why ? because in the other countries, we find 3; 10; No more than 30 different minerals classified as RARE EARTH.
Outside Cameroon, just in three regions of the country, more than 300 minerals have been discovered, all different from each other with deposits beyond all comprehension. You can imagine what it will look like when geological researchers from the World Bank and Cameroon have surveyed the 10 regions of the country. SIMPLY A REAL GEOLOGICAL SCANDAL.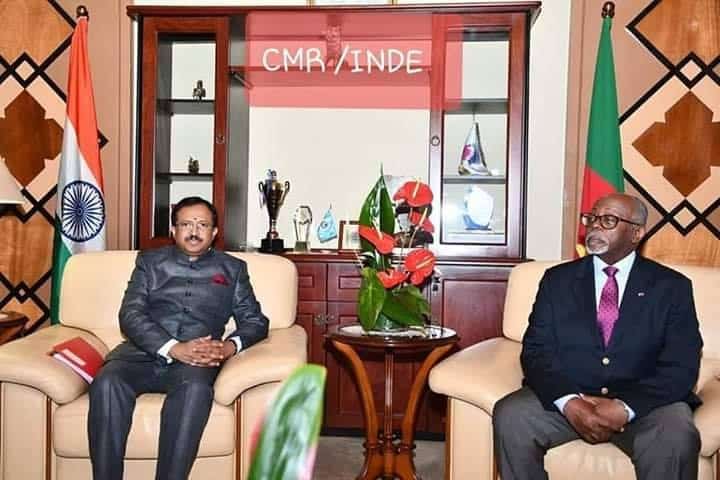 This information was kept secret by the researchers of the World Bank who had discovered these minerals just a few months after their entry into action in Cameroon in 2014. Since 2015 they have discovered all these riches and have discreetly informed the WB which is their boss and this even BM World has informed the multinationals who are the real boss of the World Bank, that in a piece of land in Central Africa called Cameroon, we are about to discover the much sought-after "garden of Eden". The only information that the geologists of the world bank give to their Cameroonian counterparts are the discovery of gold deposits in ESeka, the deposit of diamonds, uranium and oil in the north, the gas reserves in logbaba and kribi etc. . They are satisfied with that and go back this meager information to Yaoundé and are too happy to have worked well. Excluding diamonds, gold, uranium, oil and gas are not rare earths. If you dig under my bed with a bit of determination, you can find oil and gold...
Since 2015, information on rare earths has not been communicated to the Yaoundé authorities. But in all the Western chancelleries there is strong discussion on how to grab hold of Cameroon… Thus begins the destabilization of Boko Haram, Crisis in NOSO, the Seleka rebels who are trying to break through to the EAST. The country of PAUL BIYA is simply surrounded... without however knowing the real problem. Small minds will blame bad governance, others will talk about inequalities, some with a very relevant analytical mind come close to the real problem by invoking raw materials.
This is where the Swiss stays of the Cameroonian president begin to produce good fruits...
The management of the intercontinental hotel that we approached told us that: 《 the Cameroonian president is a customer who brings in just for his simple presence at the hotel more than 65% of the turnover when he is there.》
But how is this possible? we asked him the question.
《When he is there, our hotel turns into a presidential palace. Requests for audiences, the Cameroonian president has granted audiences to businessmen, ministers of certain countries, American, Chinese, Brazilian delegations, ambassadors of certain countries, etc. All these beautiful people become de facto our customers because they also take up residence in our hotel.》
It was therefore in 2018 in Switzerland, thanks to his silent diplomacy and the deals he made with a certain number of partners, that this information on the rare earths discovered in his country was revealed to him. It was therefore certain diplomatic representatives based in Geneva and Bern accompanied by businessmen who told him that since the end of 2014 and the beginning of 2015, rare earths have been discovered in your country, Mr. President, on behalf of of our friendship we deliver this information to you… and all that you know as disorder since 2014 has now is only a logical consequence linked to this discovery… Two minutes of silence in its continuation. The silence was such that we could have heard the sound of eyelids fluttering, our source tells us.
It was then that the Cameroonian officials could say with certainty and without ambiguity what, why we are waging war on them.
The BM was summoned to explain. This is how Mr. Mbella Mbella, Cameroonian Minister of External Relations, enters the dense to do what he has always done brilliantly. DIPLOMACY.
Mrs. Elisabeth Huybens, Director of Operations of the World Bank for Central Africa sent by her management is received several times in Yaoundé.
Done. Now Cameroon Radio and Television (CRTV) can announce the news to Cameroonians and future national and international investors of the discovery of 300 new minerals.
But it is also an opportunity for the Cameroonian president to put together his puzzle on a certain number of Cameroonian issues, including the NOSO crisis, and to subsequently organize the great national dialogue so much requested because now having all the pieces of the puzzle that were missing .
That's how for a year, it's been jostling at the door of Cameroon. The Americans came to see you for minerals, Brazil, Russia, India, Great Britain, China etc…
It is also an opportunity for some countries to ask to open an embassy in Cameroon.
It is Saudi Arabia, although present in the country of Paul BIYA for years, which had decided to establish itself firmly in Cameroon by building a huge embassy. Moreover, construction has been ongoing for 5 years, which demonstrates the immensity of this project… 5 years ago was the year they discovered these rare earths and kept the information secret. Outside countries like Saudi Arabia were informed and decided to strengthen their diplomatic relations with Yaoundé, hence this vast project of their embassy. The USA are also in the process of building their largest African embassy in Yaoundé.
India, which until then had no diplomatic representation in Cameroon, it had to go to Nigeria, arrived in disaster to ask Yaoundé to open an embassy on its soil. It is not Indonesia that will neglect itself, Jakarta (the Indonesian capital) has contacted Yaoundé and asked to open an embassy. The agreement was signed a few weeks ago. Now it is CUBA that has come knocking on the door asking to open an embassy in Cameroon. Not to mention NIGER AND SUDAN which did not yet have diplomatic representation in Cameroon and which hastened to open their very first embassies each in Cameroon.
I know many will say, Pfff! Niger and Sudan are featherweights. Certainly they are, but there is an explanation for all this that I will explain to you in another publication while waiting for the great upheaval that will happen very soon and this is how you will understand why Niger and Sudan came to disaster in Cameroon…
You young Cameroonian, are you really ready to cut a piece of this juicy cake that is being prepared in your own country? Either you prefer to follow training courses such as sociology, psychology, geography, law, etc. which will really be of no use to you at all, perhaps except to become a school teacher... Or you prefer to waste time playing the pro game X or pro Y forgetting what's at stake?
In any case, it's up to you to see...
Professor Ntouda Ebode