Company
How many careers does Samuel Eto'o have left to smash for his perverse-Narcissist whims?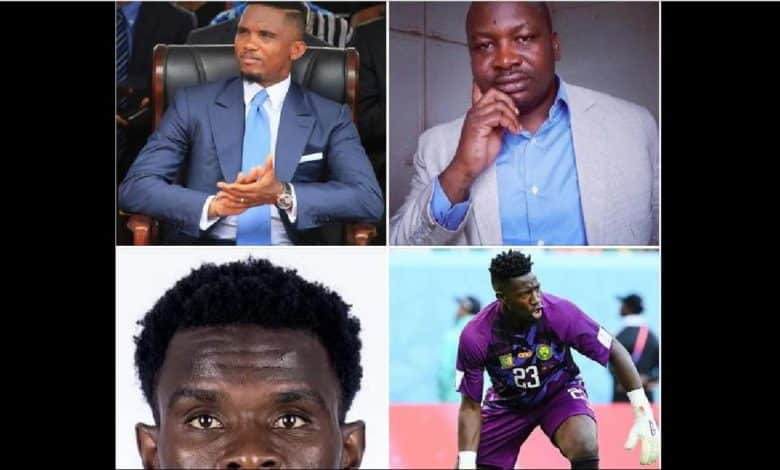 When there was Parfait Siki. A journalist, public man, former secretary general of FECAFOOT, who was arrested like a common bandit and thrown in prison for a false affair. Because the document that Samuel Eto'o is asking for does not exist. You were told: Eto'o is dangerous you insulted.
At Canal 2, he could not even tell the Cameroonians why he threw Parfait Siki in prison. We ask him why he filed a complaint, he can't even explain. PERFECT SIKI HAS A WIFE AND TWO CHILDREN WHO HAVE NOT SEEN THEIR DAD FOR TWO MONTHS.
Then there was Michaël Ngadeu, central defender. Key element of the qualification of the Indomitable Lions in the world. Just because he rejects Samuel Eto'o's behavior, he was sidelined. Eto'o preferred players who did not even participate in the qualification of the lions. He knows that the World Cup is important in the CV of the players.
On Ngadeu they even went so far as to invent a fight with his friend Zambo ANGUISSA.
Today it's around André ONANA. They could have discreetly put him on the bench and not spread anything to keep the group calm. Samuel Eto'o preferred to inform the journalists that André ONANA was driven out of the lair. Then asks his secretary general to send a letter to Inter Milan his club to say that he is undisciplined. What wickedness.
In 1 year here is already a first assessment in this area. Remember that Samuel Eto'o is the first president of FECAFOOT to throw a journalist in prison.
Look at what he has already done in just less than a year and imagine if this gentleman were in Paul Biya's place, we are not far from thinking that Cameroon would have nothing to envy to North Korea.
BORIS BERTOLT