International
Pelosi's visit to Taiwan: China and the USA on a war footing!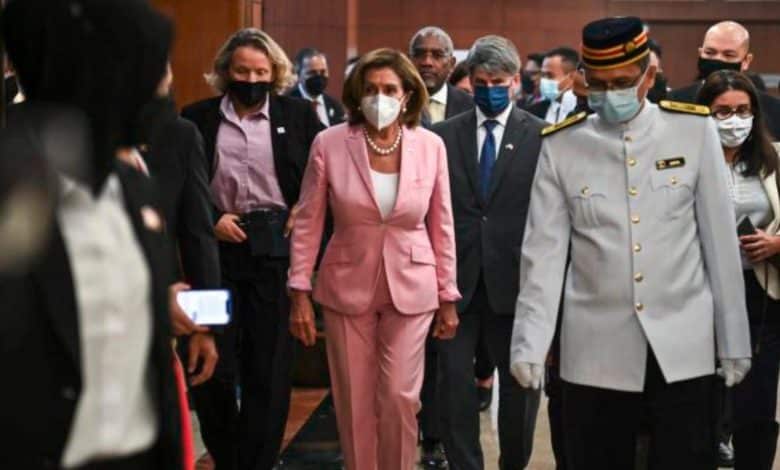 The Speaker of the US House of Representatives arrived in Malaysia on Tuesday, the second leg of an Asian tour that risks fueling tensions between China and the United States because of her intention to visit Taiwan. Why always want to plunge the world into crises it doesn't need?
Speaker of the US House of Representatives Nancy Pelosi arrived in Malaysia today. She should fly to Taiwan after this visit. As a prelude to this visit, which China disapproves of, the Middle Kingdom threatens the American Parliamentarian with severe reprisals if she ignores this ban. The country of Xi ji Ping deploys armored vehicles, fighter planes, warships for the occasion. The United States of America, for its part, is preparing for the possibility of a Chinese attack and is in the process of migrating warships and their aircraft carrier to the China Sea. Other US Allies such as Germany say they are ready to support Taiwan against a possible Chinese aggression.
Why provoke China?
« The United States will certainly bear the responsibility and will have to pay the price for its attack on China's sovereignty and security.", told the press a spokesperson for Chinese diplomacy, Hua Chunying a few hours ago. Indeed, Beijing considers the island as part of its territory to be reunified, by force if necessary, and has repeatedly warned Washington against a visit by Nancy Pelosi, seen by the Chinese authorities, as a provocation too many. The Kremlin has followed suit with its Chinese ally in accusing Washington of destabilizing the whole world. He provokes conflicts but has not resolved any of them can be deduced from the words of the Moscow spokesman.
The world cannot accept another conflict in view of what it is undergoing with the Russo-Ukrainian war. This crisis has plunged all the economies of the world into an instability that puts the planet at risk of a generalized implosion. If it is still necessary to provoke another nuclear power in the name of hegemonic considerations, that would be really unacceptable. It is therefore becoming urgent for the UN and the member countries to strike a chord on the table to bring back these countries which now believe that they are all allowed. The world is at risk of a 3rd World War.
237online.com