International
Moscow gives details on referendums and prisoner exchange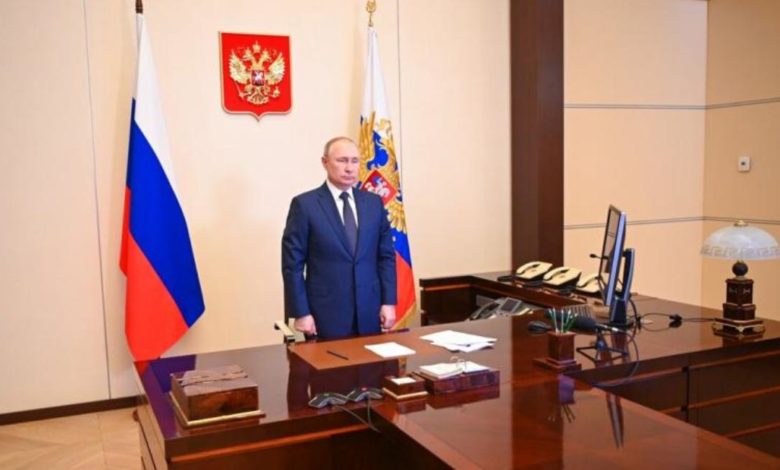 The security of the referendums in the Donbass and other liberated territories, the exchange of prisoners with Kyiv on Friday and what are the plans of Vladimir Putin: these are the main topics of this Friday's press briefing by the spokesman of the Presidency Russian Dmitry Peskov.
Referendums
The security of the referendums on joining Russia in the Donbass and in the other territories is duly assured, spokesman for Russian President Dmitry Peskov said on Friday.
"For now, we assume that the security of the referendums is duly ensured," he replied when asked how the Kremlin assessed the risks of disruption of the referendums due to possible bombings and attacks. other attacks.
According to him, the accession of new territories to Russia, if their inhabitants vote for it, will not delay. "I'm pretty sure it'll be pretty quick," he said. This will require certain decisions from our parliament and the president. A whole series of procedures will be carried out in strict compliance with the legislation in force".
"After that, Ukrainian attacks on these territories will be considered an attack on Russia," Peskov warned. The Constitution of the Russian Federation will apply to these territories. »
Exchange with Ukraine
According to Mr. Peskov, the exchange of prisoners with Ukraine allowed the Russians to return home. "We can only welcome the return of people from the dungeons of the kyiv regime, especially our guys," he said.
"I have no information," Peskov replied on Friday when asked if the Kremlin knew where Ukrainian politician Viktor Medvedchuk was now. He also did not comment on the politician's exchange.
Vladimir Putin's projects
Russian President Vladimir Putin will hold a traditional operational meeting with the permanent members of Russia's Security Council on Friday. In addition, Vladimir Putin has not yet planned to have a telephone conversation with his French counterpart Emmanuel Macron, no such initiative has yet been received from Paris.
"No initiative to arrange a [telephone] interview has been taken so far," the Kremlin spokesman said. He suggests that "presumably, the French president will first return from New York [to France]". "Thereafter, initiatives [to organize a conversation with Putin] will probably follow", did not exclude Mr. Peskov.
"The telephone conversation [with Macron] is not yet on [Putin's] agenda," the Kremlin spokesman summed up.
237online.com