Company
Mifi: Training in plastic arts and Tics for young holidaymakers
On the initiative of Pr. Pascal Nguihe Kante, Minister Deputy Secretary General of the Prime Minister's Office, courses in ceramic pottery, plastic arts, office automation and computer graphics are offered to young people in this department of the West region. to fight against boredom and idleness through these free training courses during this holiday period.
As part of the implementation of its program called "Useful vacation", free training sessions in ceramic pottery, plastic arts (drawing-painting), office automation (word-excel-publisher-powerpoint) and computer graphics (photoshop-indisign-illustrator) for young people from the Mifi department. "The Useful Holidays concept is an initiative of Pr. Pascal Nguihe Kante, Minister Deputy Secretary General of the Prime Minister's Services (Sga/Spm) who wanted that during these holidays, we could keep young people away from our department and its surroundings. boredom and idleness through these formations. We are happy to see that these trainings are effective. We also see that there is enthusiasm among young people. They are thirsty for this knowledge and our wish is that at the end of this training, that we have young people better equipped to face their studies for those who are students during the vacation period, that they are better equipped in office automation and this in word-excel-publisher-powerpoint software. In computer graphics, that they have acquired a certain amount of knowledge. For unemployed young people, that they have the opportunity to learn a trade that will allow them to set up on their own and earn an honest living. This is the wish of the promoter of the Mifi Youth Community Center (Ccjm), Pr. Pascal Nguihe Kante », said Samuel Ngueda, coordinator of the center.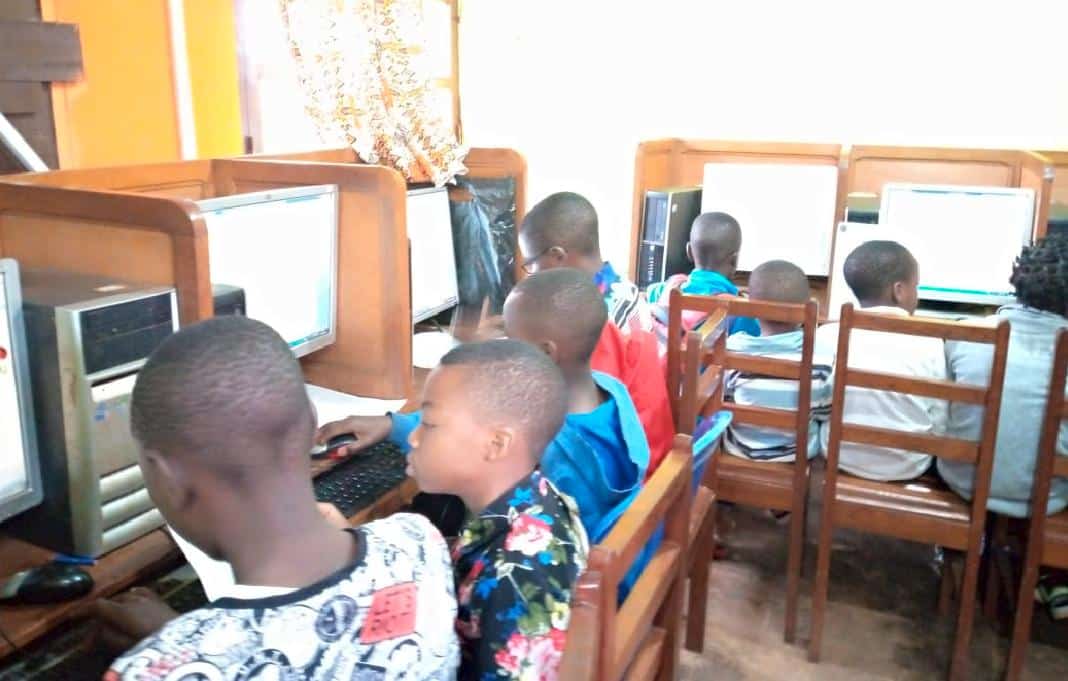 According to the statements of Patrick Landry Fomen, trainer Tic and entrepreneurship, "There are a lot of training modules. We have precisely two major groups, namely computer science and computer graphics. In computer training, we will work in two office suites: Microsoft Office and Google. The objectives of these two suites are different. We have one that allows us to work locally on a computer by saving data on local hard drives or removable memories. But also, we have this training with Google which allows you to work only online. It allows children to remove themselves from storage media in the context of mobility. This is for office automation modules. In computer graphics, we introduce children to the use of photoshop, illustrator and also in the assembly of communication media such as indesign. They like these different training modules in ICT ». Last Wednesday, August 10, in an environment conducive to learning at the Sainte Cécile de Kouogouo Catholic primary school in Bafoussam, around a hundred learners followed the course centered on the generalities of the practice of drawing.
Encourage the spirit of entrepreneurship.
« There are the stages of a drawing. There are also observation drawings. In ceramics there is the processing and knowledge of clay. There will be modeling and practical plastic arts techniques. I expect these children to be technical. In the end, you need a reliable and concrete result. Others can make ceramics a profession or the preparation to integrate the big schools for others », said Maitre Romain Njoya, in charge of the ceramic pottery module and teacher at the Foumban Institute of Fine Arts. "I learned since Monday about ceramic pottery, drawing and kneading clay to make tiles, cups and dishes. Our teacher wants us to be able to learn how to knead the dough to form nothing but simple tiles. After this training, I intend to form cups and especially to do sculpture to finally make tiles. My motivation comes from the fact that I noticed that this training was free. I took the opportunity to be able to highlight my passion. I am passionate about ceramic pottery », greeted Ange Talla Magoum, learner, student in the class of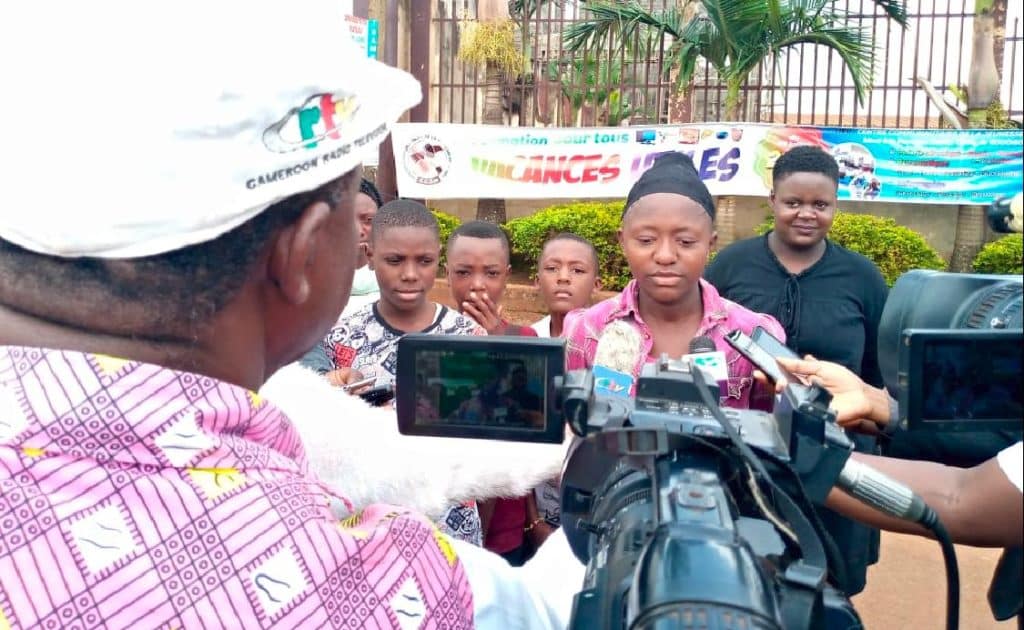 PA4ALL at the start of the next school year.
As part of these training courses offered to young people from the Mifi department in West Cameroon from Monday August 8 until August 28, 2022, emphasis is also placed on young entrepreneurship in order to enable this generation to become self-sufficient. -to employ. At the initiative of Pr. Pascal Nguihe Kante, Sga/Spm, promoter of the Ccjm, the entrepreneurship modules are offered to them. "Alongside, we have training in entrepreneurship. Here, we take children to learn about methods of generating income from their talent. It is a question that children in the context of entrepreneurship can know the notions of the environment and concepts of entrepreneurship first. Afterwards, they have to know themselves. There is a self-knowledge module from the appropriate tools. Then we open the doors to entrepreneurial knowledge for them. This module allows them to have the profile of entrepreneurs and above all to be able to identify with the profiles of entrepreneurs. There is also a module on the business model which already allows them to isolate a social need and to have the profitability of this social need in relation to their passion. At the end of the training, we evaluate them and each child will be able to build a personal project based on their passion and the company behind this passion. This allows us in the future to be able to attack the real world from a personal point of view", confided Patrick Landry Fomen, trainer.
237online.com