Real Madrid are the most successful team in the Champions League. The Merengue have 14 European trophies. Throughout its history, the Madrid club has seen the best players in the world of football pass through its ranks.
Iker Casillas
Iconic goalkeeper for Real Madrid and La Roja, Iker Casillas is undoubtedly one of the club's best players in the UCL. Having worn the white tunic from 1999 to 2015, he spent most of his career with the Merengues where he won three cups with big ears. Reassuring for his defense, he has the second best clean sheet ratio with 242 games without conceding a goal out of 816 games played. He actively participated in the many coronations of the Madrid club. Even years after this talented player's stint, Real Madrid remain a brilliant Champions League side. As proof, the team won the 2021-2022 edition by winning 1-0 against Liverpool FC, place your Champions League sports bet here.
Sergio Ramos
Sergio Ramos quickly joined Real Madrid after a remarkable debut with Sevilla FC. After 16 seasons in the capital, he lifted the big-eared cup four times. With him on the pitch, the Merengues were always among the favorites of the bookmakers. His leadership and mental strength have often belied predictions. Real Madrid have won their 10th UCL against to rival Colchoneros after hitting extra time on a goal from SR4 in added time.
The Bermuda Triangle "
The "Bermuda triangle" is the trio formed by the three legendary midfielders of Real Madrid: Luca Modric, Toni Kroos and Casemiro. Between them, they have won the Champions League four times. Physically impressive and technically above average, they made the club happy for years until Casemiro left for the Red Devils. Despite being in their thirties, they are still today considered to be among the best midfielders in the history of football.
Karim Benzema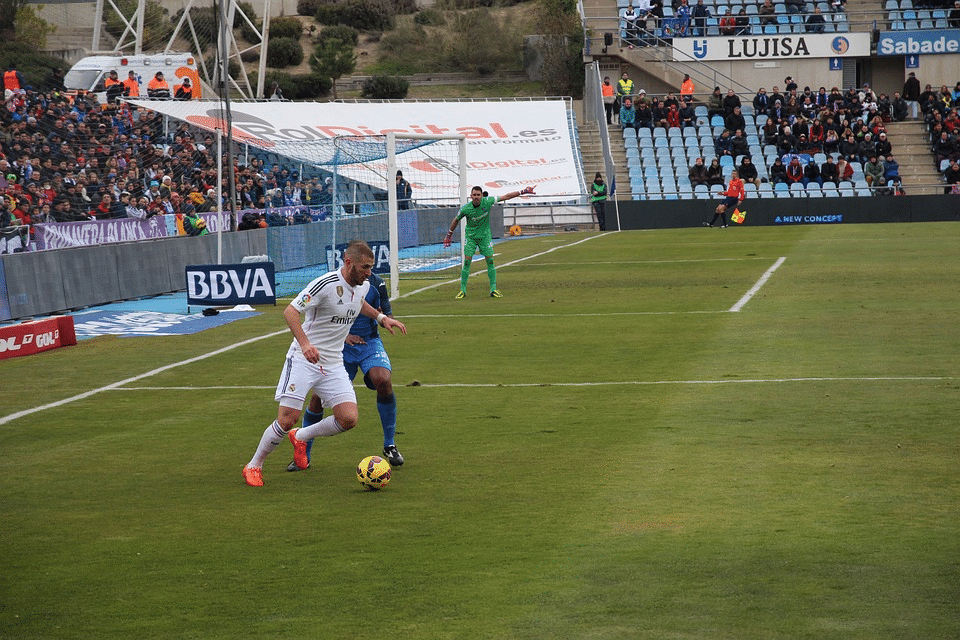 Freshly Sacred Golden Ball France Football 2022, Karim Benzema was also named best player of the Champions League 2021-2022. At the club for more than a decade, he is the 2nd top scorer in the history of Real Madrid. He is also the 4th top scorer in the Champions League. Renowned center-forwards pass through the Spanish capital, but KB9 remains the irremovable holder. Since the departure of Sergio Ramos, he has become the captain and the leader of the Merengue.
Cristiano Ronaldo
The competition's top scorer and assist provider, Cristiano Ronaldo is undoubtedly Real Madrid's best player in the Champions League. During his time with the Madrid club, CR7 won four big-eared cups and four Golden Balls. With a total of 451 achievements with Merengue, he fully justifies his status as absolute master of finishing. His ambitious personality and his competitive spirit make the Portuguese an exceptional footballer.