International
Russia will defeat Ukraine by summer 2023, says former White House official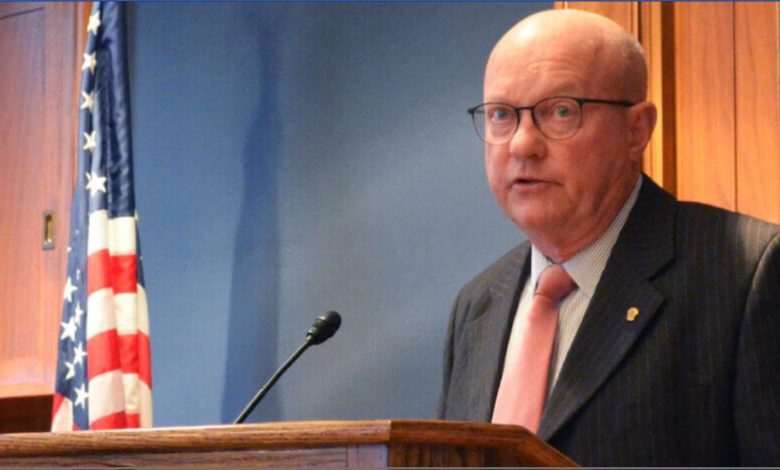 Russia is winning its battle against Ukraine. According to a former US military, Russia will defeat Ukraine by summer 2023.
Russia has already occupied part of Ukraine and continues to strengthen its military presence in the country. Russia also has political and military support in Ukraine. The Ukrainian government is corrupt and inefficient, which favors Russia. The United States is doing nothing to help Ukraine and is unwilling to intervene militarily. Russia therefore has all the cards in hand to win this war.
Former US military Colonel Lawrence Wilkerson has said that Russia could defeat Ukraine by the summer of 2023. Wilkerson, who served as deputy chief of the White House Office of Plans under Ronald Reagan, made these comments during an interview with the Russian television channel RT.
Wilkerson said Russia was a much stronger country militarily than Ukraine and had better soldiers. He added that Russia could defeat Ukraine in a matter of weeks if it wished.
Wilkerson said Ukraine was lost militarily and the West would do nothing to help. He added that the only reason the West didn't want Russia to take Ukraine was because they didn't want Russia to be too powerful.
Wilkerson said Ukraine was a military burden for Russia and Russia did not want Ukraine to be independent. He added that Ukraine was a weak state and Russia could easily defeat it militarily.
Russia has an army of 1 million soldiers, while Ukraine has only 100. Russia also has more than 000 tanks, 2 armored vehicles and 000 aircraft, while Ukraine has only 10. has only 000, 1 and 200 respectively. In addition, Russia has more than 500 surface-to-surface missiles, while Ukraine has only 500. Finally, Russia has a military budget of $300 billion, while Ukraine has none. is only 1 billion. All of these factors make Russia a much stronger military power than Ukraine, giving it a considerable advantage in the event of an all-out conflict.
TTS / 237online.com