Africa
Insecurity: Algerians promise to assassinate Samuel Eto'o Fils in Algeria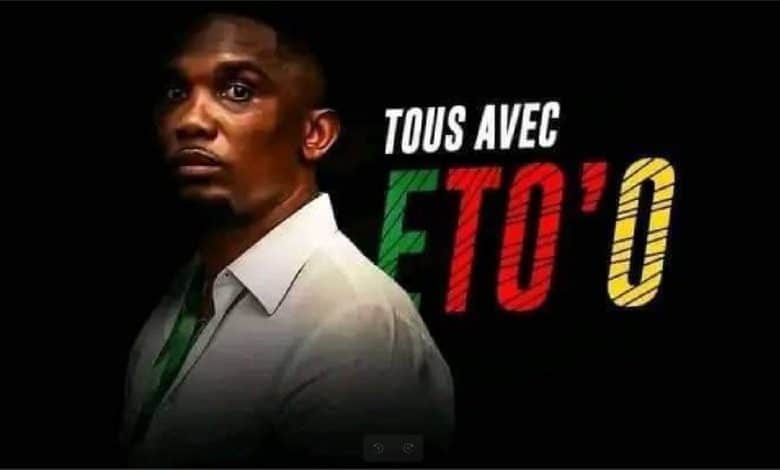 Among other things, they promise to kill the Cameroonians who will be in Algeria for the CHAN 2023 that their country is organizing.
After posting a Tweet with the caption: Unacceptable images of Samuel Eto'o hitting an Algerian youtuber in Qatar", the twitter account of the Algerian site DZFOOTBALL served as a platform for radical Algerians promising to assassinate the president of the Cameroonian Football Federation Samuel Eto'o Fils. You can read directly about their account here.
For the moderate Algerian sports world, FIFA and CAF should take up the case of violence against Cameroonians and mainly against Samuel Eto'o because according to them, the Blida match of March 29, 2022 was a meeting or their team Algeria could have won if they had had the tact to concretize the multiple scoring opportunities offered to them.
Algerian anti-sports fans should be ashamed of paying for plane tickets and stays in Qatar not to experience the celebration of world football, but to provoke Cameroonians wherever they are. They are so numerous and so organized in their task that some give reason to the indiscretions according to which it is the Algerian government which would have financed their trip to Qatar. For according to the Algerian officials to wash away the shameful image of which they were victim in Blida.
The Algerian radical supporters must be inspired by the Moroccan neighbor who discreetly and efficiently succeeds in all his undertakings. Racism and hatred do not serve the great Algerian nation.
While waiting for the Algerian Football Federation to show that it is not behind all this cabal against the Cameroonian people by imposing a heavy sentence on the youtuber Sadouni SM, Cameroonians are ready for any eventuality when they arrive in Algeria. They promise to no longer allow themselves to be cowardly murdered as had been the case for the player Albert Ebossé Bodjongo.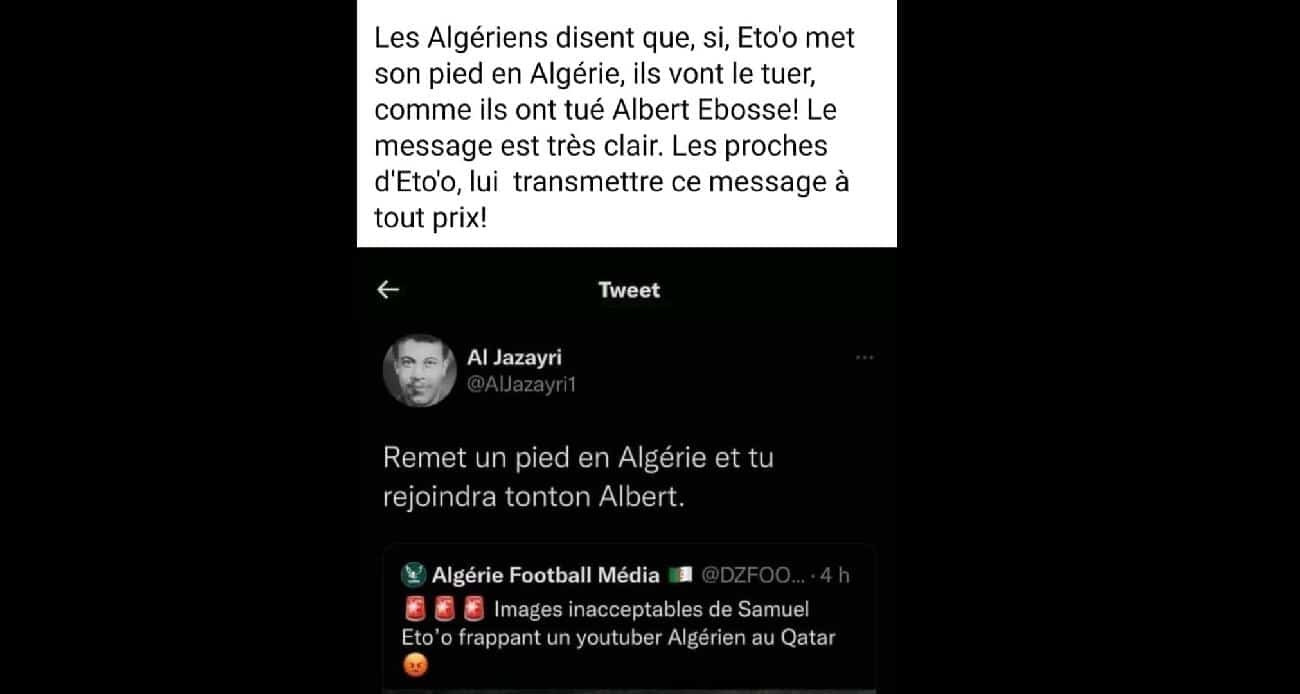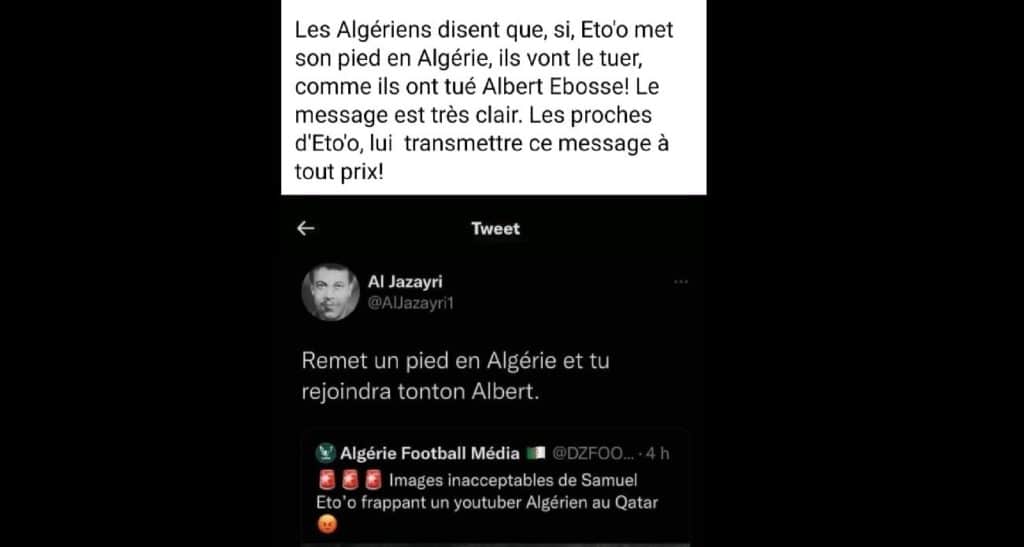 TTSO / 237online.com