Company
Georges Dougueli: The very very special adviser to Samuel ETO'O who sees himself in Etoudi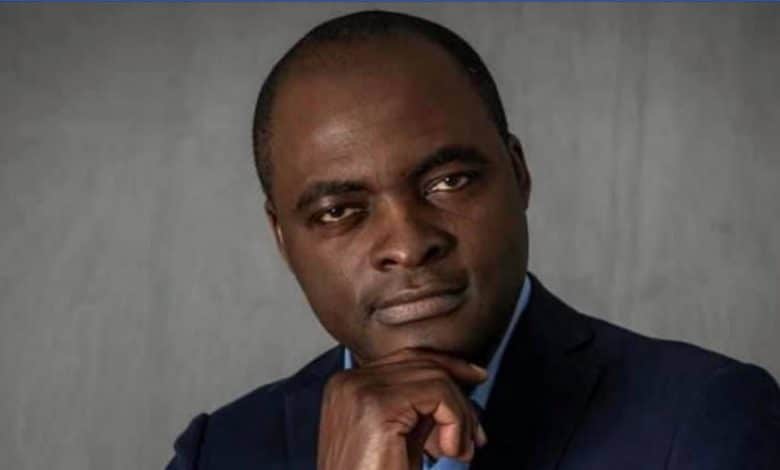 I know Georges Dougueli, journalist at JEUNE AFRIQUE. He was a friend and we worked together for many years on many files.
State records sometimes. He was a good informant. It is also one of the prefaces of my works. At least he was a friend until a few months ago. Subjects he was afraid to deal with (Yes, he's not very brave, the guy) he passed on to me. At that time it was in the name of democracy and for freedoms. How beautiful was this period when I sometimes used my interpersonal skills to get her small biscuits for Jeune Afrique or even an interview. And this until recently.
It is therefore with surprise that I discovered a formal attack on his part in the magazine JEUNE AFRIQUE which employs him under cover of a forum. He cites me squarely in the list of those he vilifies. Without recoil. Of an amnesia of which only sycophants have the secret. He accuses me of being an agent of destabilization of the state. Oh how reminiscent of the CPDM regime when I denounce corruption scandals. You couldn't expect better from someone who a few years ago boasted of being close to the opposition. Paul Biya must certainly be smiling.
In reality his text is addressed to me. What an honor! I am grateful to him. A communication operation which in fact aims to protect the interests to which he devotes himself exclusively today. In particular those of a clan within the power which dreams of being successors of Paul Biya. My crime: HAVING REFUSED TO FOLLOW HIS BAD ADVICE PROVIDED TO SAMUEL ETO'O. Surprising to some isn't it. But watch out for men. What they show is sometimes not what they are.
For those who are still unaware of it, Georges Dougueli under the pseudo hat of journalist at Jeune Afrique is in reality the political adviser of Samuel ETO'O. If you want to send a message to ETO'O and be sure that it will be debated, contact George Dougueli. He is one of the centerpieces including all the escapades, the scandals, the mafia around Samuel ETO'O. In political literature he would be called: "toxic adviser".
But for the record, George was recruited more than a year ago in Paris during a lunch where he got to know Samuel more seriously. Very well known for his false bourgeois airs and his pronounced taste for good food and good food, he was very happy that day. I know this because at that time I was part of the very closed circle of people who had been preparing for months the arrival of Samuel ETO'O at the head of FECAFOOT. This was just one step! When George thinks to inform me that he has been recruited by ETO'O, I exclaim on the phone: "Ah good. It's good. "Before adding:" But I knew big. ". He smiles. But what good. Our opinions agreed with this good informant. At least until I serve his interests.
Very quickly through intrigues and low blows, he succeeded in dismissing, including long-time friends of Samuel ETO'O, to occupy the position of Special Advisor. This is how this married man will have his "great friend" recruited, MIREILLE FOMEKONG, the boss of Cabinet ASCÈSE. The ASCESE firm which today manages the communication of Samuel ETO'O and which wins many juicy markets at FECAFOOT. Moreover, our two "friends" both met in Qatar a few days ago for the World Cup, each with his or her official partner…For the record of course!
It is not insignificant to say that a few months ago, George Dougueli and Mireille FOMEKONG announced – together! – leave social networks following revelations of an 80 million market won by the firm of MIREILLE FOMEKONG, the "great friend" of Samuel ETO'O's political adviser at FECAFOOT. A little insider trading between buddies doesn't hurt too much. But let's go! In his text, Dougueli claims to have left social networks following the war in Ukraine. Only his colleagues from JEUNE AFRIQUE would believe such a lie. Mireille FOMEKONG smiles in her corner.
During the campaign, Georges Dougueli invents a pretext for JEUNE AFRIQUE to come and work for Samuel ETO'O in Cameroon. He will be lodged for one month at the Hilton Hotel in Yaoundé at the expense of the Campaign team. His work: a few small texts with small onions dictated by Samuel Eto'o in Jeune Afrique. Besides, a scandal breaks out over a woman's affair. One of the members of Eto'o's team, very old, is accused by Mireille FOMEKONG – she is known to be very jealous, sorry protector in friendship – of maintaining a relationship with "her friend". Earthquake.
The atmosphere will be polluted until this brilliant young girl is definitively discarded. The journalist yielded to the pressures of his dul-cinee.
But more seriously. Georges Dougueli and I are in regular communication during the period of our common candidate for Fécafoot, Samuel Eto'o. Beyond maintaining the propaganda around the Pichichi, he is an informant on political issues. He gives me a few cookies about Minister Paul Atanga Nji, Minister of Territorial Administration or Gabriel Mbaïrobe, Luc Sindjoun, Jean De Dieu Momo, etc. Dougueli acting as chief informant. But political strategist. I need information. The public must know. What's more normal.
Already at that time, he harbored a secret hatred against Franck Biya, the son of Paul Biya. No wonder that in a few weeks JEUNE AFRIQUE has been 90% solely devoted to Franck Biya. Forgetting Paul Biya.
This animosity has two reasons: "Franck Biya is not with us", he keeps shouting at me at each of our discussions. At least, Franck Biya does not support Samuel ETO'O. Georges talks to me about it so that "I do something". But in reality, Franck Biya does not interest me at that time. Dougueli is obsessed with it. Eto'o too. Despite this we win. Samuel ETO'O son is elected president of the Cameroon Football Federation. Samuel knows that I was there for Football. And he won't hold it against me. Or so I thought.
In the euphoria, we talk to each other again. This time it's on the new appointments of Samuel ETO'O. Georges clearly confides to me that he does not agree with the maintenance of Benjamin BANLOCK as Secretary General of FECAFOOT. And let me know he'll pressure Samuel. Without success.
Then there is this moment when Samuel is cheered by a huge crowd in Sangmelima at the invitation of former mayor ESSIANE. George, excited like a teenager, calls me. "Hello Boris. You're okay ? ", he throws me euphoric on the phone. It's up to me to answer: "Yes, big". " Did you see that ? He continues: "What we have achieved is enormous. You don't realize it yourself. From now on, we will take our aspirations higher. We will get there, it was only a step. We must now block the way for Franck Biya". It's up to me to answer him: "That's good. It's extraordinary. We must first reform football". That I was naive.
The rooster will not have crowed three times before the first scandal arrives: LIYEPLIMAL. Dougueli is silent. I understood from this month of February that my former friend and informant had changed. While I waited for months for him to tell me how Émile Parfait Simb, under judicial investigation, managed to sponsor the Cameroon-Algeria match at JAPOMA, Dougueli had disappeared… But what beautiful memories!!!
To be continued… The underside of the underside.
BORIS BERTOLT