Africa
Freemasonry: Ali Bongo Ondimba reinstalled Grand Master in Gabon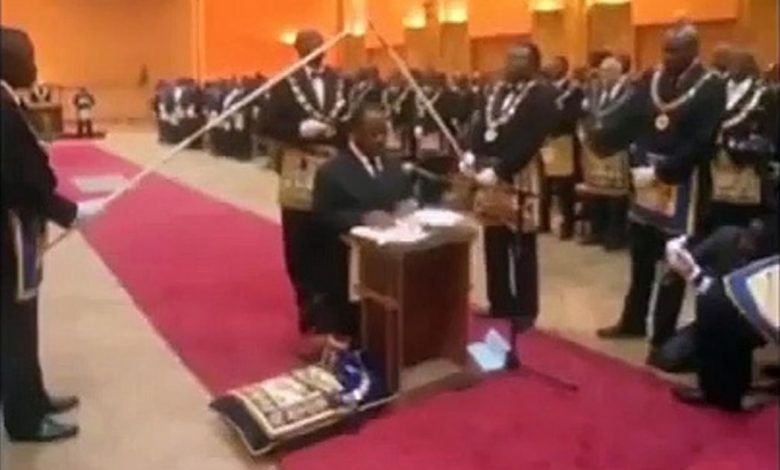 On November 12, in Libreville, Ali Bongo Ondimba was reinstalled Grand Master during an assembly where many African, European and North American Masonic delegations were present.
The Gabonese Head of State appointed and installed Lin Mombo pro-Grand Master and Michel Mboussou Deputy Grand Master (number two). The first is the husband of Marie-Madeleine Mborantsuo, the President of the Constitutional Council; the second is that of Lucie Milebou, the President of the Senate.
A dozen African Grand Lodges (Benin, Cameroon, Congo, Ghana, Liberia, Mozambique, Nigeria, Senegal, Togo) had sent a delegation, generally led by their Grand Master: businessman and former minister Alain Roger Coeffé for Burkina Faso, lawyer Sylvère Koyo for Côte d'Ivoire, and former Foreign Minister Abdoul Kabèlè Camara for Guinea.
In addition to the French, Russian, Turkish and Brazilian Brothers, North Americans from Quebec (Canada) and the United States had made the trip. The latter country was represented by the Grand Lodge of the State of Virginia and by the Grand Lodge of the District of Columbia (Washington DC), in the person of Deputy Grand Master RWB Annas F. Kamara, of Sierra Leonean origin, who will be installed Grand Master in December.
237online.com