Sports
Directorate for the development of high-level sports: A strategic position of the Ministry of Sports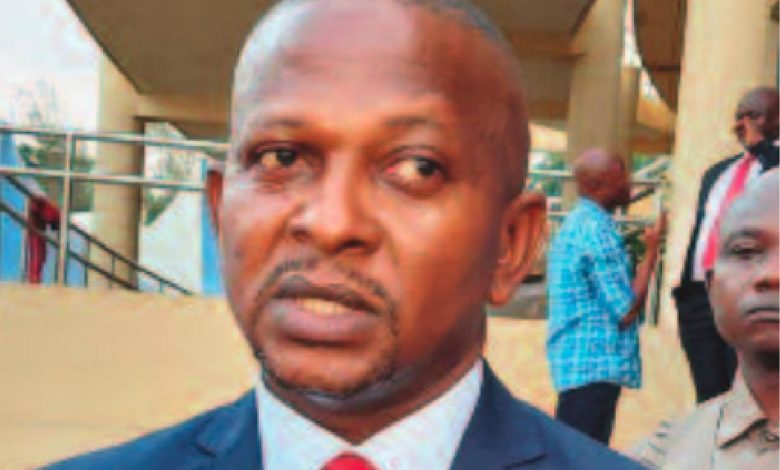 Alain Bruno Mankollo Nyaka was installed in this position at the same time as the other heads of central services.
During the presentation of the new officials newly promoted to positions of responsibility in its central services by the Minister of Sports, Professor Narcisse Mouelle Kombi, it is clear that Alain Bruno Mankollo Nyaka, the new Director of Development of High Level Sports (DDSHN), occupies one of the strategic positions of this ministerial department. "You are inheriting a management which constitutes one of the neuralgic backbones of our ministerial department in a context where, with 52 sports federations, we will have to conquer more space in terms of influence in the upper spheres of the consecration of values , performances, at the level of international competitions," he said. Before making a cardinal prescription to the former head of cell within the studies, planning and cooperation division: "Cameroon's participation in international sporting events must be controlled, especially in their financial aspects, but also from the calendar point of view as well as technical constraints. The travel of high-level athletes and national teams in this context will be organized rigorously, in conjunction with the sports federations concerned".
Sports medicine is one of the important points in the roadmap of this certified professor of physical education and sports, holder of a degree in biology and former Head of studies assistant n ° 2 in the cell of studies, planning and cooperation. "We do have within the Minsep and within the DDSHN, a sub-directorate for sports medicine. Sports medicine is a sector that needs to be further organized, in particular through the still-awaited development of the national strategy for the medical surveillance of athletes, and with all the more relevance given that we are in a sensitive health context; that of Covid 19," said Professor Narcisse Mouelle Kombi. By also insisting on the medical and dietary monitoring of athletes, which the new DDSHN will have to ensure. Just like that of the activities of doctors and paramedical staff made available to sports federations, as well as the mental and psychological preparation of athletes, which should be priorities.
The fight against doping in sport, the documentation and dissemination of modern sports medicine techniques, as well as the contribution to building the capacity of sports medicine players are other areas of the newly promoted. "You must also place particular emphasis, in connection with the standards department, and the monitoring of sports organizations, and the legal affairs division, an emphasis on the development of the implementing texts of the law of July 11, 2018 in the field in relation to high-level sport", instructed the Minister of Sports.
The promoted
Technical Advisors
Technical Advisor No. 1: Eric Wiydorla Binfon
Technical Advisor No. 2: Eloi Cyrille Tollo
General Services Inspectorate
Service Inspector No. 1: Emery Ngana Enguene
Service Inspector No. 2: Collinette Biamou Bakomou
Pedagogical inspection
Pedagogical inspector: Bernard Dieudonné Mbarga
Central administration
High Performance Sport Development Department
Director: Alain Bruno Mankollo Nyaka
Division of Studies, Planning and Cooperation
Head of Division: Alvine Noëlle Hortense Medouane