Following the death of Martinez Zogo, his companion Diane Zogo finds herself at the heart of a controversy with part of the family.
A statement signed by Me Manyim reveals that Diane presents herself as the widow and mother of Martinez's children, although she was never legally married to him. This complex situation raises questions about inheritance rights in Cameroon.
According to Cameroonian law, if a couple is not legally married, the mother of the children of the deceased is the immediate heiress. However, the family can decide to ignore these details and give part of the property to the partner on behalf of the children.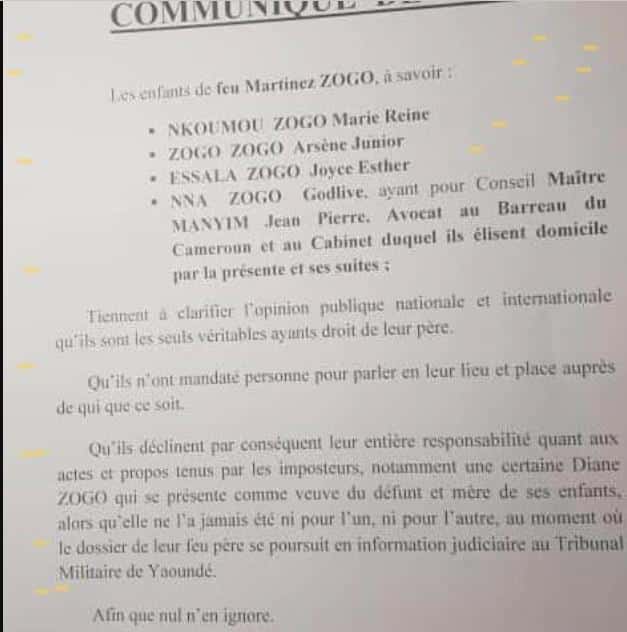 This case highlights the difficulties related to succession in the absence of a legal marriage and the family tensions that can result. Stay connected on 237online.com to follow the evolution of this story and the legal and social implications of this inheritance dispute.
Feel free to share this article to inform others about this delicate situation and the challenges that Diane Zogo and the family of Martinez Zogo must face.
TTSO / 237online.com