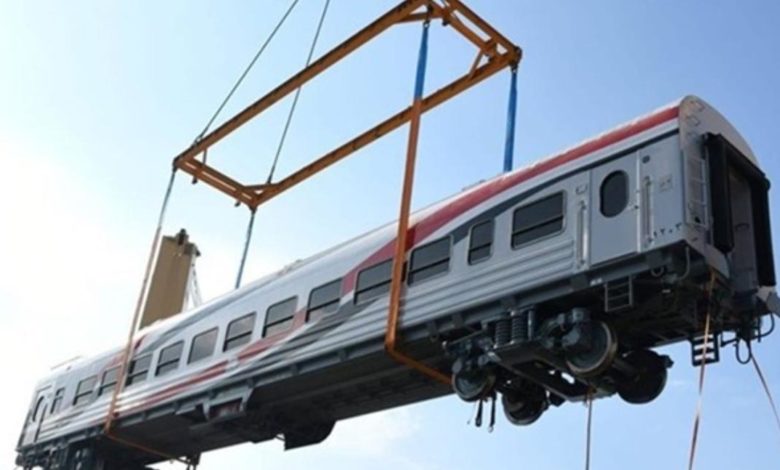 More than 40 railway cars belonging to Russian companies at a cost of about 683.000 dollars have been seized in Ukraine, the Ukrainian prosecutor's office announced on Monday.
"At the request of the prosecutor, the courts seized 41 railway wagons belonging to companies registered in Russia. Their approximate cost would be more than 25 million hryvnias (683.600 dollars, editor's note)", indicates the prosecution on its Telegram channel.
According to his information, these wagons, which were used to transport the products of Ukrainian companies, arrived in Ukraine on February 23. Then, "some officials decided to take advantage of the situation and seized these wagons and their contents: fuel and coal". An investigation was opened targeting them for abuse of power.
Last March, Ukrainian President Vladimir Zelensky signed a law that allows the confiscation of property belonging to the Russian Federation and its nationals. On April 1, the Ukrainian parliament amended the law to allow the confiscation of property belonging to people of other nationalities living or working in Russia. In early August, Mr. Zelensky announced that Ukraine had confiscated $765 million in Russian assets and that "this work continues to be carried out". According to the Ukrainian Minister of Justice Denis Maliouska, the Ukrainian authorities intend to begin the total seizure of Russian property at the end of August.
237online.com