Company
Cameroon: Traders beat municipal police in Bafoussam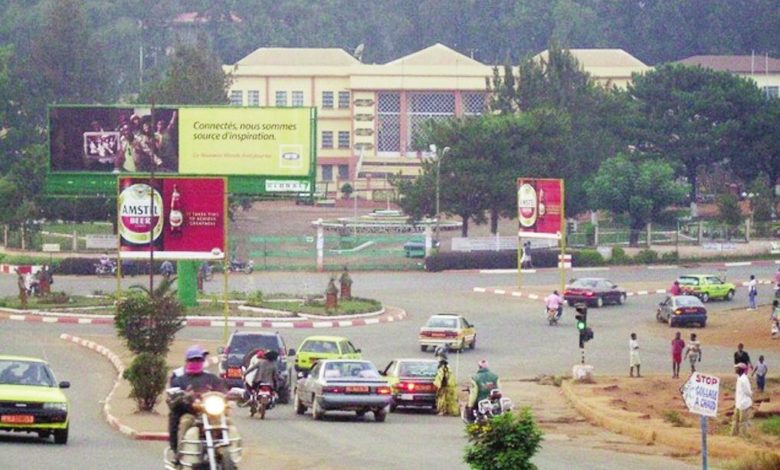 Lawless vendors at the Socada market in Bafoussam used violence to prevent communal agents from confiscating their goods.
The scene looked like a play. Nervous individuals, who block a municipal truck, remove the key from the ignition, strike a few blows at "municipal police officers" who have become fragile and take away their bags! Here is a sequence of the citizen war which passers-by witnessed on Monday August 8, 2022, shortly before 10 a.m., at the place called Socada crossroads, in the city of Bafoussam. In this crossroads which has remained famous, while no vehicles have been sold there for three decades, a problem market has arisen. Traders of all kinds (but especially fresh food and thrift stores) have been established there for a few years and dictate their law. "Where do you want us to go?" We are going to stay here, whether we like it or not", tries to justify a rescuer, in the face of the municipal agents, who have committed the clumsiness of going down to make seizures without the accompaniment of the police. "What do you think we feed our children? Try it and you'll see." threaten these people, who are denied the right to sell on the road. By forcibly removing the bundles of second-hand clothes and other trash from the vehicle from the pound to resell them on the road, they claim the right to sell, against the customs of the city.
The Socada market, born of the poor quality of the road at this crossroads a few months ago and the will of the populations not to go to the traditional markets of the city, does not formally exist. From the time when he administered as Government Delegate at the head of the Urban Community of Bafoussam, Emmanuel Nzete had made a strong descent to warn the operators of all kinds who flock there, that the market site is in Djunang, a peripheral district of Bamougoum, 3rd district of Bafoussam, going towards Bamendjou. A fitted out market actually exists there but is not frequented by any city dweller. With today's tarmac and the big trucks speeding by to bring cases of beer to the nearby brewery, accidents at this intersection have already caused several deaths. Without discouraging traders who sell in the middle of the road and motorcycle taxi drivers who park everywhere. On the contrary, the market gradually stretches towards the municipal butcher's shop.
237online.com