Africa
Burkina Faso: Ibrahim Traoré claims to control the situation in Burkina Faso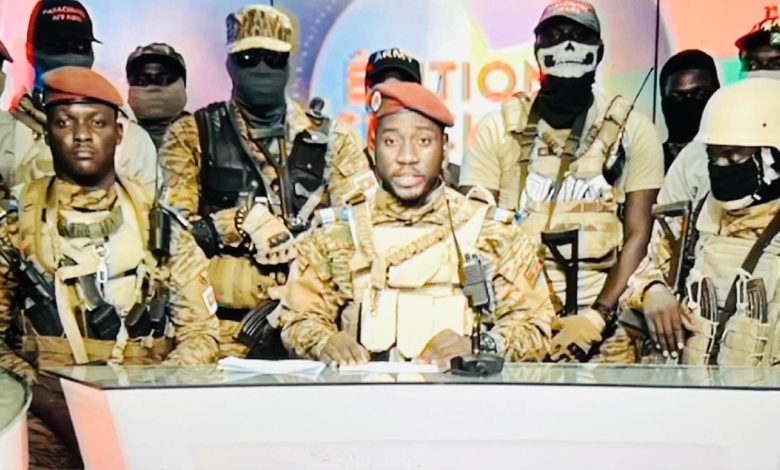 Burkina Faso's self-proclaimed leader Ibrahim Traore said on Sunday that his military was in control of the situation in the country and that life was returning to normal. This is what we learn from a press release read by the putschists on national television, reports Agence France-Presse.
"Things are gradually returning to normal, so we invite you to go about your business freely and to divest yourself of any act of violence and vandalism […] in particular those which could be perpetrated against the embassy of France or the French military base," the statement read.
Earlier this Sunday, a large group of young people, who support the putschists, protested outside the French embassy in Ouagadougou, trying to set fire to the building and get inside the French mission. Supporters of Traore also erected the barricades on the main roads of the country's capital on Sunday, inspecting cars.
On Saturday, the country's president Paul-Henri Sandaogo Damiba, whose overthrow had been proclaimed by the putschists, called "to return to reason to avoid a fratricidal war which Burkina Faso does not need". Mr. Damiba insisted that the putschists were spreading false information in order to manipulate the population and denied reports that he was hiding on a French base in a suburb of Ouagadougou, as claimed by the putchists.
A group of soldiers staged a coup in Burkina Faso on September 30, seizing power and ousting Damiba from the presidency. Traoré became the new ruler of Burkina Faso. He headed the country's government structure, the Patriotic Movement for Preservation and Reconstruction. The military, who took power, announced the dissolution of the government of the country, the suspension of the Constitution and of all political activity. On their orders, the borders of Burkina Faso have been closed indefinitely, and a curfew has been imposed throughout the country.
237online.com