Lifestyle
Well-being: Treatments to beautify the vagina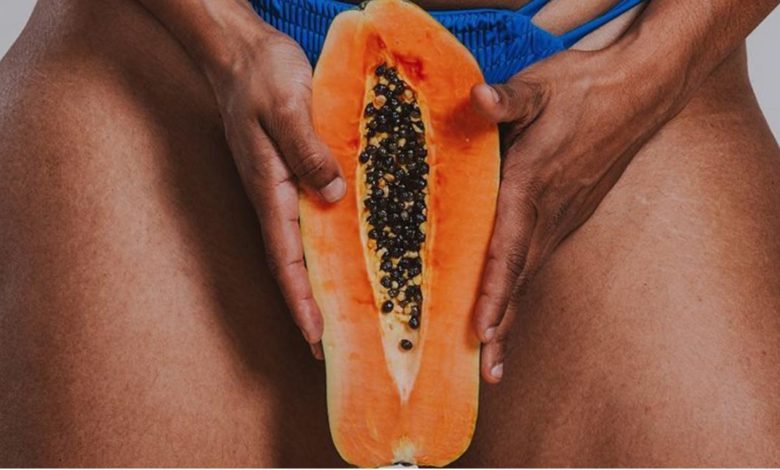 A panoply of eggs and evengrandmother tricks, so-called traditional, abound on pages in social networks. Women are addicted to it.
The thirst that some housewives and/or sexually active women obviously have in common and that is close to their hearts is to tighten or clean their vagina; symbol according to them, of assured femininity, power and sexual desire. They care about it to the point where, on social networks, they are always looking for tips. Many subscribe to the pages that offer solutions.
"Keep the fun going…"
« A woman is her physical assets and the charm of her genitals. We have to find a way to make it always effective. It's through this that we keep our men and our homes"says a forty-year-old. Another says she has several partners. To satisfy their sexual desires, she resorts to these tricks to tighten her vagina and ensure good hygiene of her genitals.
As a solution, there is therefore on Facebook a brand of ovum which is presented to women by shopkeepers with the aim of tightening, cleaning ''Jessica'' or even the ''kpetou'' (consecrated expressions which designate the vagina) … And a bunch of other things. The traders who have created their page on Facebook have the right words to lure these women who say they want to intensify sexual relations with their partners: "''Jessica'' should always be clean and healthy, so our egg pearls are here to help. ». "These ovules based on several substances such as mint crystals eliminate smelly and abundant white discharge, vaginal infections, tighten the vagina, regulate menstruation, treat pain in the pelvic region, ensure vaginal elasticity, regeneration and all other gynecological pathologies. Sorry ladies come and find the solution to all your problems", can we read by browsing the related post.
There are also eggs "detoxifying" made from powerful medicinal plants, they say, which are presented for the happiness of women: "They ensure the well-being and proper functioning of the female genitalia, the evacuation of toxins and the regeneration of uterine cells, fight against: infections (fungal infections, vaginitis, etc.), vaginal itching, abnormal white discharge and nauseating, painful, irregular or absent menstruation, continuous bleeding». From one page to another, only the prices differ, otherwise, these traders reassure that the products are the same. On one page, for example, the price of a pack of three eggs in the form of pearls is 5000 FCFA and that of a pack of 8 eggs is 10000 FCFA; on another, three eggs are offered 4500 FCFA; on other pages again, it's 800f from 50 eggs, one egg at 1000f and five eggs at 4 FCFA.
"Gynecologist" traders
They are not gynecologists by profession, but offer solutions relating to the genital anatomy of women and its functioning. The eggs they present to women, they say are: "miracles of traditional Chinese medicine that treat infertility, open the tubes..." And, to convince their readers, they present images showing the impurities that the eggs have rid of the genital apparatus of certain women. "They're comfortable, don't bulk up, with no chemical preservatives. No more problems of operations, itching and bad smell of the vagina thanks to our ovules made from natural plants that treat gynecological diseases. It has no side effects", they specify in their post. Comments from others who have already used them boost some: " Efficient ! I confirm " ; "My sisters no side effects, I assure you" ; "These eggs made me smile again. It is more economical than going to the hospital to be consulted by a gynecologist"… Thus, from East to West, from North to South of Cameroon, women are crazy about these products and want them: "I am in Kribi", "I am in Garoua", "I am in Yaoundé", "I am in Bertoua"…
In search of solutions, several women are receptive. "Does it open the tubes too?" " " What are the side effects ? "For a cleaning, how many pearls do you need?" "Can we find them in pharmacies?" "Can pregnant women use them?" "Are these eggs used during menstruation?" "Does it get rid of cysts?" "Does that open the tubes?" Everyone, where she is, wants to receive it to solve her problem. To regain possession of these pearls, they only have to make a phone call from the telephone numbers listed below the post. Deliveries are made in different cities and everywhere in Cameroon and shipments are at their expense. The instructions for use and the prohibitions are automatically known, because they are mentioned in the posts. For example, women are recommended not to use pearls seven days before the start of menstruation and to wait at least three days after the last day of menstruation before using these ovules. These eggs are also prohibited for pregnant women.
Even grandma's tricks
When they are not potions based on guava leaves, papaya, mint crystals or cloves, parsley (in sufficient quantity), bay leaves (in sufficient quantity) (herbs of intimate steam ), these are complete cleaning kits made up of nep nep, gongoli, cloves, djeuka leaves, and baobab bark, or the herbal teas offered by our ''gynecologists'' traders at the price of 3000 Fcfa the package, two at 5000 Fcfa. "Order directly for you and you will be surprised with the result. It takes at least 2 packets for a treatment… The herbal tea also helps to cleanse the kidneys and maintain the cervical mucus ", can we read. There, always, women adhere to it. "Sitting on a small basin or a small bucket, this steam bath does the trick. My sisters buy the product and look for buckets even in the shops, you will be relieved", comments a woman.
Why not at the gynecologist?
"I feel such embarrassment when I have to go see the gynecologist," says a young lady in her thirties. "The consultation with the gynecologist is shameful, at the limit. It's embarrassing to imagine a stranger seeing you naked and asking you to spread your legs, "says another, looking far away. Others deplore the financial means. "You are asked to carry out several examinations, which are usually expensive, sometimes to find nothing, and if not, to buy drugs. However, when you have symptoms, you know that you have to take eggs to cleanse yourself. It's more economical," says Sylvie N., a shopkeeper. Like her, many women prefer, when they have little problems, to apply ovules or traditional tricks, even if it gets worse and they end up going to the hospital. On the other hand, there are women who are aware of the benefits of going to see a gynecologist. "Whether you like the gynecologist's touch or not, it's a necessity. It is important for every woman to go for a consultation at least three times a year," says Flore.
Guillaume Aimée Mete / 237online.com