Sports
André ONANA chased this morning by Fecafoot: Here is his letter to the Cameroonian people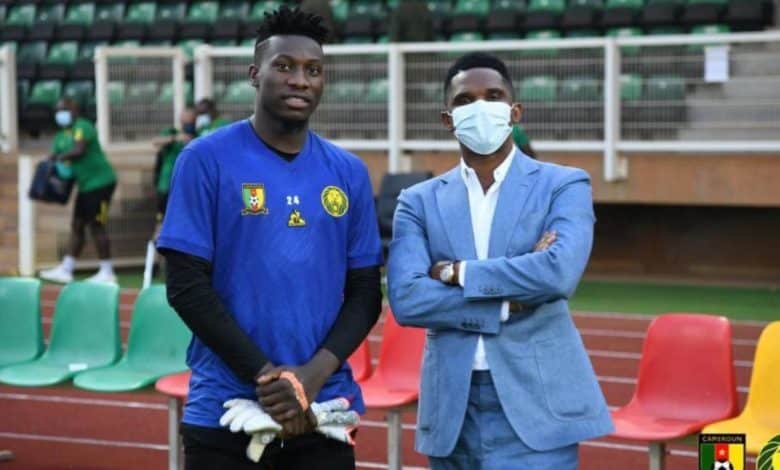 Contrary to everything that was said yesterday, not only André ONANA had never asked to leave the team but on top of that it was at the end of the morning that he was expressly asked by FECAFOOT to leave. .
He never asked from himself.
Three elements make it possible to understand
1) Rigobert Song declares at 14 p.m. in a press conference that it was André ONANA who decided to leave and that he accepted.
2) At 10 a.m., FECAFOOT informs AFP that Andre Onana has been suspended.
3) FECAFOOT publishes a statement at 19 p.m. to confirm the suspension of Andre ONANA while at 14 p.m. Rigobert Song says that it is ONANA who requested his departure.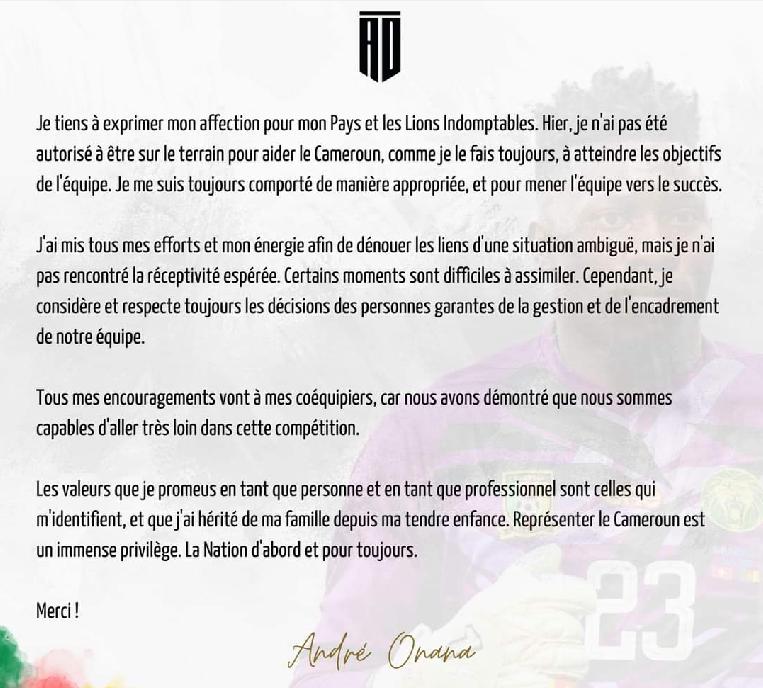 All this cacophony translates the shenanigans and the lies to try to destroy the career of a player as they did for Michael Ngadeu.
BORIS BERTOLT